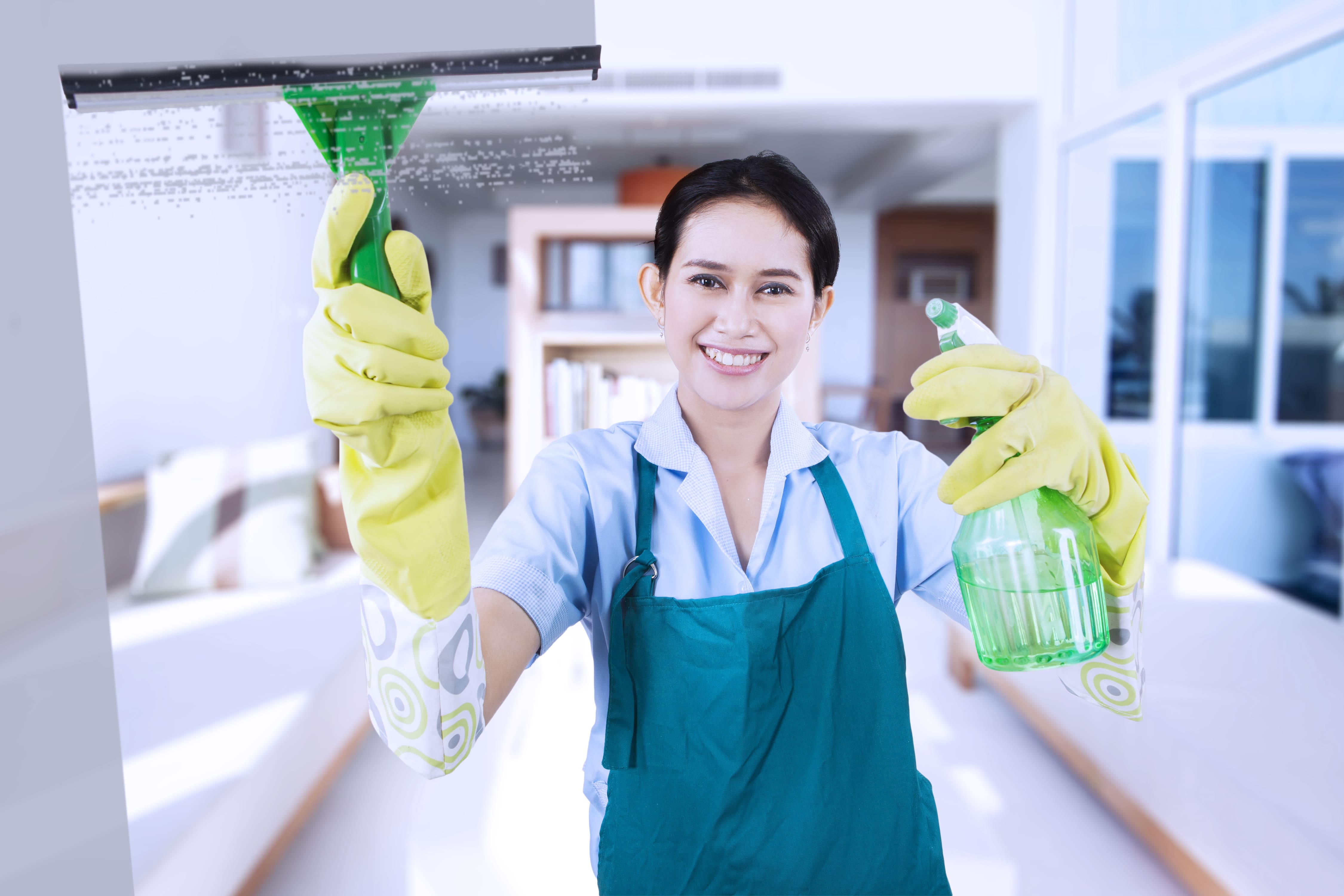 13 Jan

How Much Does It Cost to Hire a Maid in Singapore?

Hiring a domestic helper goes beyond just simply paying her salary. There are other costs to consider as well such as recurring monthly costs and one-time costs. So how much does it cost to hire a maid in Singapore? We break down the amount for you below.
Monthly Recurring Costs
Monthly recurring costs are expenses that you have to fork out every month. They are typically fixed and do not vary much. They include the maid's salary, her living expenses and the foreign domestic worker levy.
The levy cost will differ depending on if you qualify for the levy concession. Those who qualify for the levy concession need to be in one of the following schemes:
Young Child Scheme: Your child is a Singapore citizen, below 16 years old and lives with you
Young Grandchild Scheme: Your grandchild is a Singapore citizen, below 16 years old and lives with you
Aged Person Scheme: (You or) your spouse is a Singapore citizen or permanent resident married to a Singapore citizen, at least 67 years old and lives with you
Persons With Disabilities (PWD) Scheme: Your family member requires help with at least 1 activity of daily living (ADL)
The monthly recurring cost to hire a maid in Singapore consist of the following:
Maid Salary: $480-$750
Living Expenses: $350
Foreign Domestic Worker Levy: $60 (with levy concession) or $300 (without levy concession)
Assuming most helpers are engaged for two years in Singapore based on their contracts, you have to account for up to 24 months for the monthly costs.
One-Time Costs
One-time costs are non-recurring amounts that you have to pay only once. The cost to hire a maid in Singapore consist of the following:
Air Ticket (typically covered by the maid agency): $300-$400
Agency Fees: $1,600-$2,000
Mandatory Settling-In Programme (for first-time helpers in Singapore): $75
Mandatory Course For First-Time Employers: $28-$45
Work Permit Application (typically covered by the maid agency): $30
Insurance for Security Bond: $53
Maid Insurance: $292-$373
Assuming you're a first-time employer who engaged a maid agency and qualifies for the levy concession, the monthly recurring costs range from $955 to $1,455 while the one-time costs range from $2,048 to $2,546.
New Update
The Indonesian authorities will be enforcing a zero placement fee policy from 1 Jan 2021 onwards. This placement fee was previously paid by the new domestic helpers coming to Singapore and covers expenses like transportation, accommodation and medical examinations incurred. They are now borne by the employers instead, adding an extra cost of up to $3,000.
On A Budget?
If you feel that the fees are simply too much for you to handle, you can consider the following ways to keep your costs to a minimum.
1. Hire Myanmar maids
The monthly salary of a domestic helper is pegged to her nationality and policies from their home countries.
Domestic helpers from Myanmar typically draw a lower salary compared to their counterparts from the Philippines or Indonesia. Nonetheless, most of them have a strong work ethic, with the commitment to work hard.
2. Hire transfer maids in Singapore
Transfer maids are maids whose existing contract with another employer has ended or cut short. The cost of hiring them is lower as expenses like plane tickets and work permit fees are excluded.
Less training time is also needed as transfer maids are also generally more experienced and can understand simple English, Mandarin or other dialects, than new maids.
3. Engage a domestic maid agency
Domestic maid agencies help to arrange health check-ups and settle all the paperwork for you, including the application, renewal and cancellation of work permits so you can enjoy a fuss-free process. Time is money after all and with all the hassle, logistics and paperwork saved, we think the small extra cost of paying for a domestic maid agency is well-spent and well-justified.
Check out this article about the benefits of hiring through a maid agency.
Great Help Begins with Femme5
When engaging a maid agency in Singapore, it's best to stick with the professionals. Great help begins with us at Femme5. Call 8855 5551/8855 5552/8855 5553 or email us at info@femme5.com to find the right fit today.